At Lander Valley Animal Hospital, we take pride in delivering personalized, compassionate care to our patients. Our team strives to provide a positive and comfortable environment and we want everyone, either two legged or four, to feel welcome as soon as they enter our door.
Our hospital opened those doors in 2001, under the collaborative work of Drs. Eric Perkins, Web Webster and Lisa Dawson, offering Fremont County a wide range of medical services and surgeries for small animals, equine patients and livestock.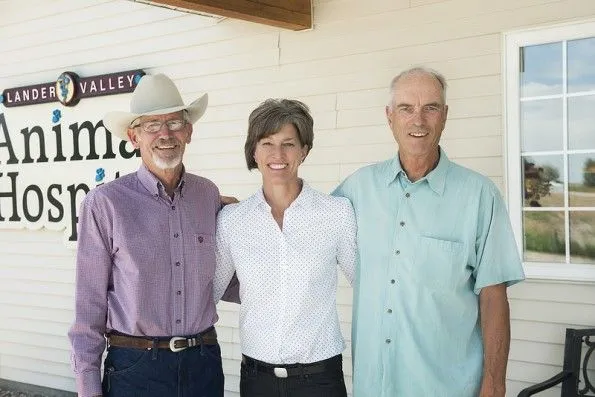 Eric Perkins, Lisa Dawson, Web Webster
Dr. Perkins' original practice building now serves as our grooming and boarding facility, and many of our clients still remember receiving care "next door" to our current building. With over 4,500 sq.ft. of space, the hospital is built with our patients in mind. Either out going or timid, we've got a comfortable place for your pet that they will feel safe in.
A great facility, coupled with modern medical practices and professional, yet compassionate care in each area of service attracted our next generation of leaders; Dr. Jessica Blake in 2008 and Dr. Morgan Kennedy in 2012. We got to know these women from an early start! Both are Lander raised, and worked summer jobs right here at the hospital they now oversee!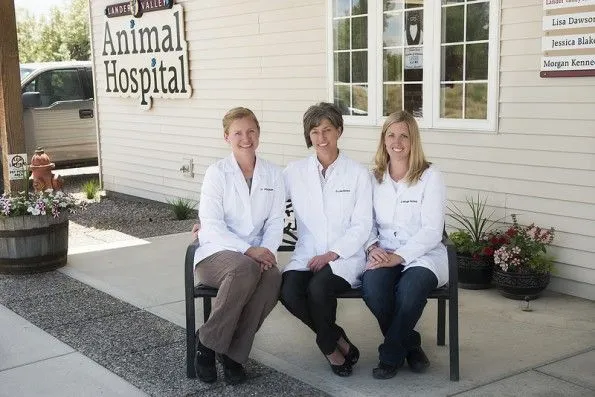 Jessica Blake, Lisa Dawson, Morgan Kennedy
Find out more about us by visiting the Meet Our Team page. Better yet, give us a call at 307-332-3975, or stop by and visit our facilities – we love to show off who we are and what we do!
y.